Education
Let Your Knowledge GROW with the right qualifications
Let your knowledge GROW with the right qualifications. If you're a part of the shopping centre industry, or any of the allied fields, make the right move. Sign up for a valid qualification immediately and get the confidence and motivation you need to become fearless in your quest to excel & grow.
In conjunction with the University of Pretoria, SACSC runs a series of programmes that educate, inform and empower ourmembers. In 2018 we are offering two high-powered and specialised courses.
Educational Bursary Schemes which make a difference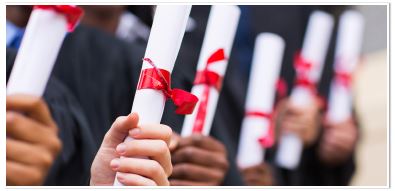 SACSC believes in giving deserving candidates the help they need to achieve success. That's why we award bursaries to learners within the shopping centre industry. This initiative makes a meaningful difference by maintaining the widest possible access to one of SA's greatest retail education forums. We welcome all learners, who are already members, to apply for a bursary for any of the above courses.
Apply Today
Retail Immersion Programme
SACSC is focused on bringing more value to its members and therefore will again provide this programme in 2017 FREE TO THE FIRST 100 qualifying SACSC members subject to a registration fee (R500 excl. VAT per delegate).
A maximum of 2 delegates per COMPANY will be allowed FREE of CHARGE. The SACSC will determine how many places each company will qualify for on a "point system" which is based on attendance of events, support of the SACSC in terms of sponsorship, etc.
Additional registrations (limited to approx. 15 delegates in Western Cape, 15 delegates in KZN and 30 delegates in Gauteng) will be accepted on a first come first serve basis at a subsidised cost of R10,000.00 (excl. VAT) for SACSC members and R20,000.00 (excl. VAT) for non-members.
Retail Immersion Brochure Book Now
To ensure we stay current, we continuously update and evolve these courses under the guidance of the Education Committee.
Should you wish to book for any one of the above courses, complete the application form in full and fax it to: Rene Albasini, Fax: 086 630 3916 or email it to: rene@sacsc.org.za.