Retail Design & Development Awards (RDDA)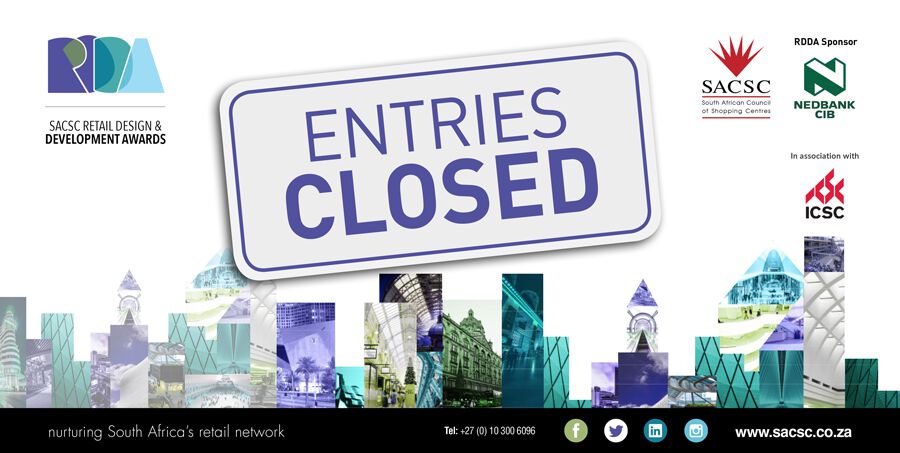 The RDDA Awards seek to annually recognise exceptional shopping centre design together with its economic success, within the South African property industry, embodying the following attributes:
Excellent design resolution
Achieving a clear overall development goal
Responding positively to its market and its surroundings
Adopting innovative design and construction solutions
Embracing environmental techniques
Entries are currently closed as at 6 June 2019. Winners were announced at SACSC Congress 2019, 16-18 October 2019 at the Cape Town, ICC.
Visit rdda.co.za to find out more.